PaveCo National Sponsored a 2022 Thanksgiving Dinner for the Children First Community Homes and Services, Coral Springs, FL.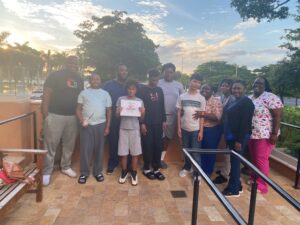 This Thanksgiving, PaveCo National was honored to sponsor a dinner at The Cheesecake Factory for the staff and residents of Children First Community Homes and Services of Coral Springs, FL (https://childrenfirstcommunity.org/). It was a wonderful opportunity for us to recognize their mission and show our appreciation for their hard work and dedication in providing a safe and loving environment for the children in their care.
Children First is a non-profit agency with a focus on providing a safe haven for children in the dependency system. The services they offer provide children with the skills and tools to have a future with hope and promise.
We are so grateful to have had the opportunity to give back to this amazing group. We look forward to continuing this tradition! Please let us know if you are interested in helping this amazing organization.