PaveCo National was excited to attend the ICSC 2022 Orlando convention this August. We had so much fun showcasing our services and networking with old and new friends. Per usual, it was a great time!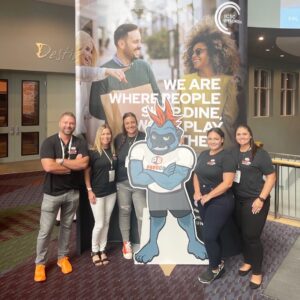 As an asphalt maintenance company, we always appreciate learning about the latest trends, current property & facilities management needs and overall insight into how we can help make lives smoother when it comes to Parking Lot Maintenance.
As one of the first in-person conventions we attended since the pandemic, our PaveCo National team loved being back amongst our fellow clients & colleagues. We attended multiple sessions and learned a lot about commercial property trends and upcoming projects that we can assist.
The PaveCo National team learned about prospective customers' challenges about maintaining their commercial spaces and parking lots, and gained a better understanding of customer needs. As a networking opportunity, we made important connections with industry leaders, gained ideas for marketing strategies and most importantly met some amazing people. We can't wait to attend next year!