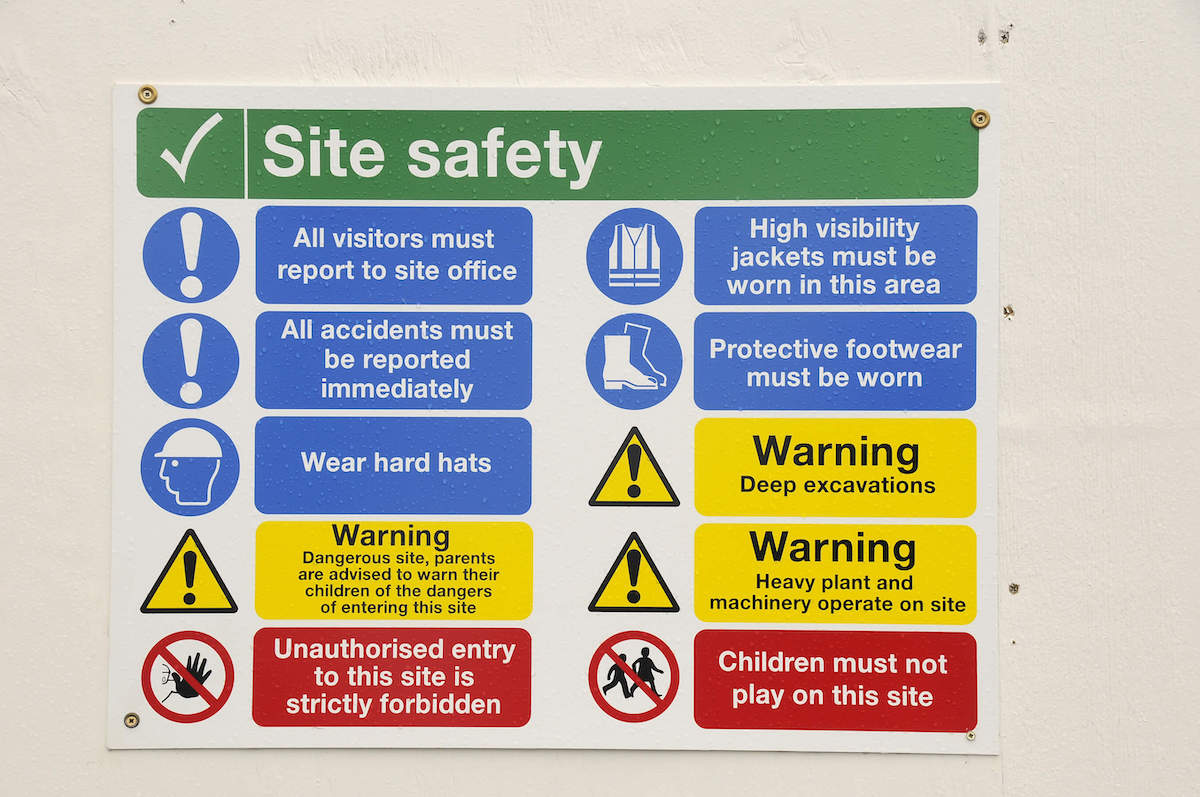 There are many signs designated by law to help you to keep your company's driveways, parking lots and pavements safe for pedestrians and drivers. Improper signage can be a major liability and cause some hefty legal payouts. Here are some items that PaveCo. National keeps at the top of our list of must haves to avoid these potential accidents:
Traffic Signs: Signs such as Stop Signs, One Way Signs, Do Not Enter Signs, Right Turn Only Signs and Yield Signs are just a few examples of signage imperative to keeping the flow of traffic safe while customers and employees are on your property.   Installing these signs in high visibility and highly trafficked areas will ensure that you're up to code with all regulations and providing customers with a safe experience during their visit.
U-channel Posts: A sturdy U-channel post is the most responsible option for a combination of durability and flexibility. PaveCo National installs these signposts to hold your signs in position in any weather condition. Built to be sturdy and reliable, they will display signs and keep people safe on your property.
Stop Signs and Directional Signs: These signs help keep traffic moving quickly, smoothly and safely. They're highly reflective for increased visibility and meet all D.O.T. Standards.
RediMats: These types of mats are anti-slip and ideal for handicap ramps to prevent falls. Keep all of your customers safe and avoid slippery situations for your customers and employees.
Speed Humps: Having speed humps in place will assist in slowing traffic speeds. They help to keep drivers within specified speed limits at all times; keeping them, other drivers and pedestrians safe while on your lot.
Bollard Covers: Make your posts stand out and reduce maintenance costs with this safety precaution. Covers are available in both reflective and non-reflective and are in an orange tape that is durable and makes them easy to see.
Handicap Designated Parking: PaveCo National follows ADA guidelines and assures your company is in compliance with all handicap parking regulations whether the concern is proper striping, signage or accessibility.
No Parking Fire Lanes: This designated area is crucial in the event of a fire emergency and can be used as a muster point for fire wardens to organize evacuations. It ensures that firefighters have adequate access to the building for fast response during emergency situations. Proper line striping gives anyone on your property a clear message that this is not an approved place to park and keeps everyone safe.
You can always rely on PaveCo. National for the highest quality safety signs and devices that will ensure compliance with local, state and federal regulations. We provide signage and safety device installation services to properties throughout the United States, Canada and Mexico.